Tuesday 12th December – 5:00 pm
Taḥrīf (distortion) of the Qur'an in Shiʿi and Sunni traditions
Prophet Muhammad(s):
A universal role model and a mercy for mankind
Are you considering the possibility of taking a university degree in Islamic Studies?
The Islamic College is pleased to announce new taster courses to give you a taste of what to expect, should you decide to take up the challenge of studying Islam at an academic level. Read more…
The Islamic College | 5-6 May 2018
The Islamic College invites abstracts for its Annual Conference specialising in the growing field of Shi'i Studies.
Registration is closed for this event
The Islamic College invites you to participate in a book reading competition.
The competition is aimed at celebrating the life and legacy of the Noble Prophet of Islam Muhammad(s) as a part of the event to mark the auspicious occasion of Milad un-Nabi.
Wednesday 22nd November – 7:00 pm
Muharram from Bombay to Mumbai:
The Social History of Ashura Commemorations in a Cosmopolitan City
Arabic is the key to unlocking the treasures of the Islamic heritage. It is a means of understanding the Qur'an and its secrets, a path to grasping the meanings of the sunnah and its profundities, and a way into the depths of Arabic literature and its riches.
Read more…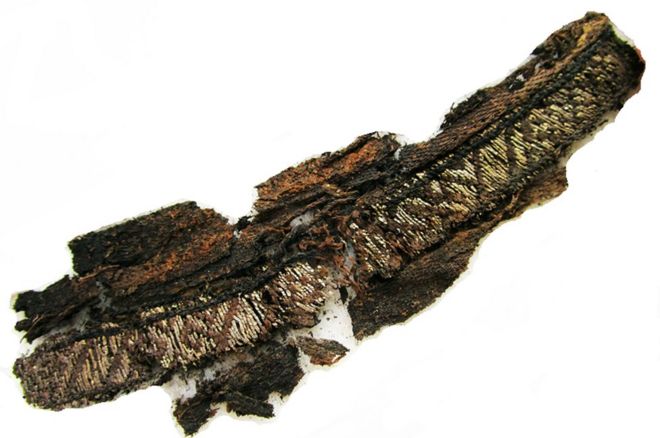 Researchers in Sweden have found Arabic characters woven into burial costumes from Viking boat graves. The discovery raises new questions about the influence of Islam in Scandinavia, writes journalist Tharik Hussain.
02.Jan.2018 to 07.Jan.2018
Course Registration Fee is £50. Food will be provided.
The course 'Islamic Studies with Spiritual Retreat', introduces students to the academic study of Islam via an exploration of major topics in Islamic Studies such as:
Islamic Thought, Reading Quran and Hadith, Islamic Jurisprudence, Islamic Lifestyle in the West, Islamic Moral Values and Islamic History.
Read more…
A Commentary on Selected Sermons of Nahj Al-Balaghah – Part 2
The Nahj al Balaghah (Peak of Eloquence) is the most famous collection of sermons, letters, commentaries and narrations attributed to Ali ibn Abi Taleb(a), the cousin and son-in-law of Prophet Muhammad(s). Compiled in the 10th century CE by Sharif Razi, the book represents a rich body of Islamic knowledge. Students taking this course will be introduced to the eloquent thinking and knowledge of one of the great personality of Islam. The course, open to all, will focus on selected topics from the collection over a period of 10 weeks.
This course is designed for students of all religions who are keen to learn about the primary sources of Islam. The well-renowned scholars Dr Isa Jahangir, Sheikh Mirza Abbas, Prof Syed Milani, Dr Sheikh Mohammad Saeed Bahmanpour and Maulana Maqbool Hussain Alvi will deliver the lectures on selected sermons of Nahj Al- Balaghah, covering various topics such as monotheism, the hereafter, morality, wisdom, intellect, the Qur'an.
Registration is mandatory but no fee is required
Read more…